Back by popular demand… The Grad Mobile!
Providing Custom Graduations since 2020
2020 Highlights- Video
A 2020 TV News Story- Video
The Grad Mobile 2021
After more than 80 custom and socially distant graduations during the spring and summer of 2020, we are back bigger and better for 2021!
New commencement speakers, new speeches, and new cities have all been added!
Why the Grad Mobile:
Create the graduation of your choosing.
Invite whom you want. Have graduation when you want and where you want. No searching for tickets. No dragging grandparents cross county to a stadium packed with people (and germs!). No long hours sitting in the sun watching kids you don't know cross the stage. Boring!
Choose the graduates — Graduates from different high schools or colleges — No Problem! Siblings graduating from different levels of schooling — No Problem! Various relatives want to give commencement speeches — No Problem!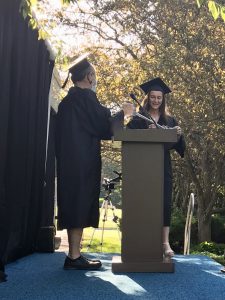 ABOUT
---
What We Provide
Basic
The Stage Truck

2 Sets of Steps with railings

Black Curtain Backdrop

Sound System and Music

Commencement Speech

Custom Ceremony

Some chairs for your grad(s)

A GradMobile Diploma!

Additional Speeches delivered by your family and friends
Add Ons
Balloons

Catering

Additional Commencement Speakers (such as slam poets and motivational speakers)

Professional Videography

Live Streaming

And more!

Professional Photographers

"Congratulations" lawn signs featuring a custom drawn caricature of your graduate with school name and colors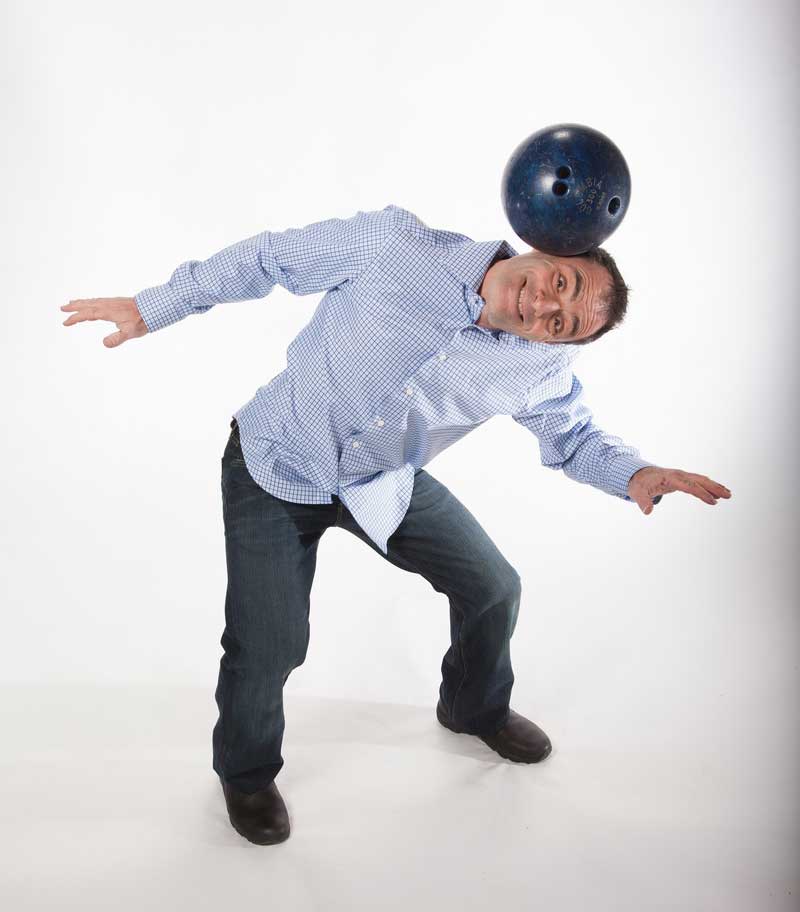 Our History
The GradMobile was created when we decided to surprise and give our daughter her college diploma from a podium on our circus stage truck after in person graduations were canceled at schools across America in 2020.
We quickly realized that lots of families could benefit from having small custom covid safe graduation ceremonies. And did they ever!
Why do we have a stage truck? Because prior to the pandemic, we were a circus family that presented live entertainment at special events. For more than 30 years, Michael has been a comedy juggler and tight wire walker who has been seen all over the world. Pretty much everything necessary to present live in person socially distant graduations was already in Michael's driveway or studio ready to go.
"It was a great combination of pomp and circumstance and whimsy and creativity… All the safety of social distancing and the honor of a private ceremony, broadcast to our friends and loved ones. It was all of the celebration without the stress of the big day…"
– PAUL G.
"Michael, made us all laugh and participate in the ceremony creating an event that the graduates loved and we all appreciated. 5 Star rating from every graduate, parent and guest in attendance. Kudos to you Grad Mobile."
– Sheronda Curtis
"If I have to attend another long boring graduation I will gauge my eyes out. As a 40 year career university professor I've been to many many graduations and this was the best one I have ever attended."
– Dr (Professor And Grandpa) A. Rubin
2020 Press Coverage
FAQs
How much does it cost?

In the DC/ MD/ VA region, a standard 30 minute graduation on The Grad Mobile is approx $325 (+ a mileage fee as the truck gets a whopping 7mpg). Each additional 30 minute block is $150. Optional add ons such as balloon decor, videography, etc are extra. Pricing in other regions can differ slightly.
What is included?

The basic booking package includes:

The stage truck for however long you decide to book us;
The podium with a logo/crest customized to your school;
Two folding chairs for the grads;
The traditional processional Pomp and Circumstance music (you can bluetooth your own device into our truck's PA for other music (before and/or after the graduation ceremony);
A full PA with microphone and speakers. A dedicated sanitized microphone is provided for your own use;
A personalized Grad Mobile Diploma for the graduate(s); and
We can emcee the event, read a speech (yours or one of ours) or the truck staff can remain hidden and let you run the show!
What add-ons are available?

Add ons can vary a bit by region but generally expect these to be available:

Balloon Decor ( Columns, or Poms)

Sweets and Treats (baked goods)
Professional Photography
Professional Videography and/or Live streaming
A variety of professional commencement speakers from slam poets to motivational speakers to character actors
What do I need to provide?

SPACE – Different units require different venue spaces. Graduation Trailers are typically 12-20' long and need additional room for the delivery truck.
ELECTRICITY – It's best to provide a standard electric outlet within 50' but we can bring longer extension cords, and in some cases our generator.
How long do I need to book the Grad Mobile?

A 30 minute visit is usually perfect for up to 3 graduates.

If there are multiple graduates each with several family members, booking us for additional time may be necessary.
Do I need to follow local regulations in terms of social distancing and limitations on the number of people attending the graduation?

YES – we ask that you adhere to any local regulations limiting the number of people gathering.
What happens if it rains?

We will be in touch to discuss options regarding rescheduling once it appears bad weather is imminent. Note: Bad weather policies are established by each Grad Mobile team and could vary a bit from region to region.
Can I decorate the Grad Mobile?  ie provide my own decor, signs, etc  

YES! You are welcome to decorate the truck however you want, have your own commencement/ parent speakers, do your own video. This is YOUR custom graduation!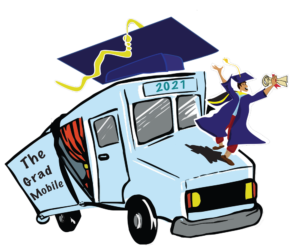 Book The Grad Mobile Today!
Grad Mobile is available in the following cities. Click the link below to take you to the booking form.
Contact Us
Email
[email protected]
For booking questions: 301-572-7717 (Karen)
For production questions: 410-627-0669 (Michael)
---
Stay Connected